General:

All windows of our accommodation are equipped with insect screens so that you can have a quiet stay without annoying insects.
Our accommodation is a 1-room apartment which is divided into the following areas:

Cooking and dining area:

As an oven you have a microwave with hot air and grill function in which smaller dishes such as a pizza or bread rolls can be easily prepared. As a hob there is an attachable hob (stowed under the fridge :) )
Other equipment:

Fridge including freezer compartment
Pots
Cutlery, dishes
Spices
Tea and filter coffee (free of charge)

...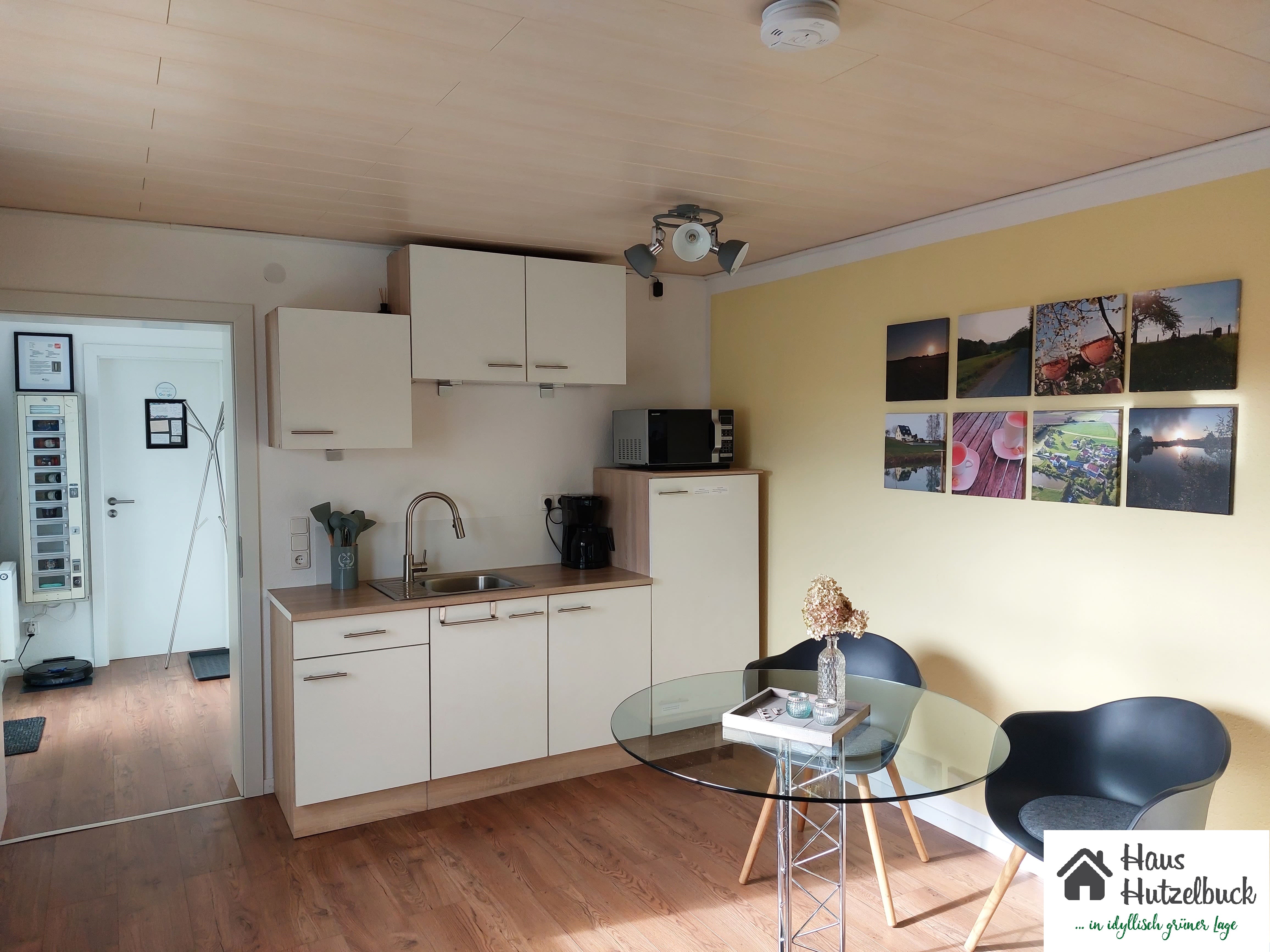 Chilled drinks are available in the apartment for a small additional charge, a welcome drink per guest is free :).
Sleeping area:
A French double bed with the dimensions 1.4mx 2.0m is available as a bed.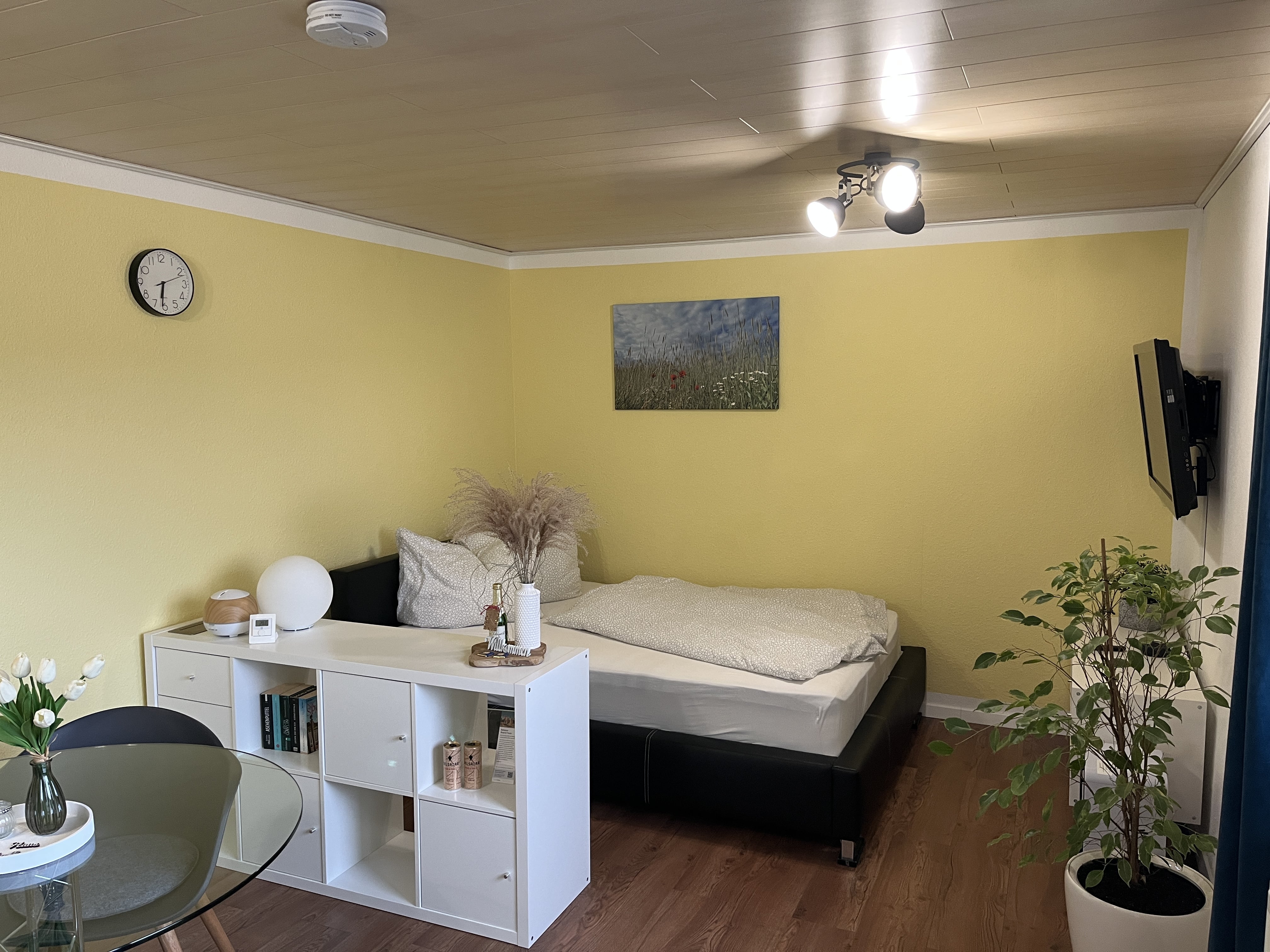 Living area:
The internet speed is 100Mbit / s (available via WLAN & LAN). The TV is equipped with an Amazon Fire-TV stick.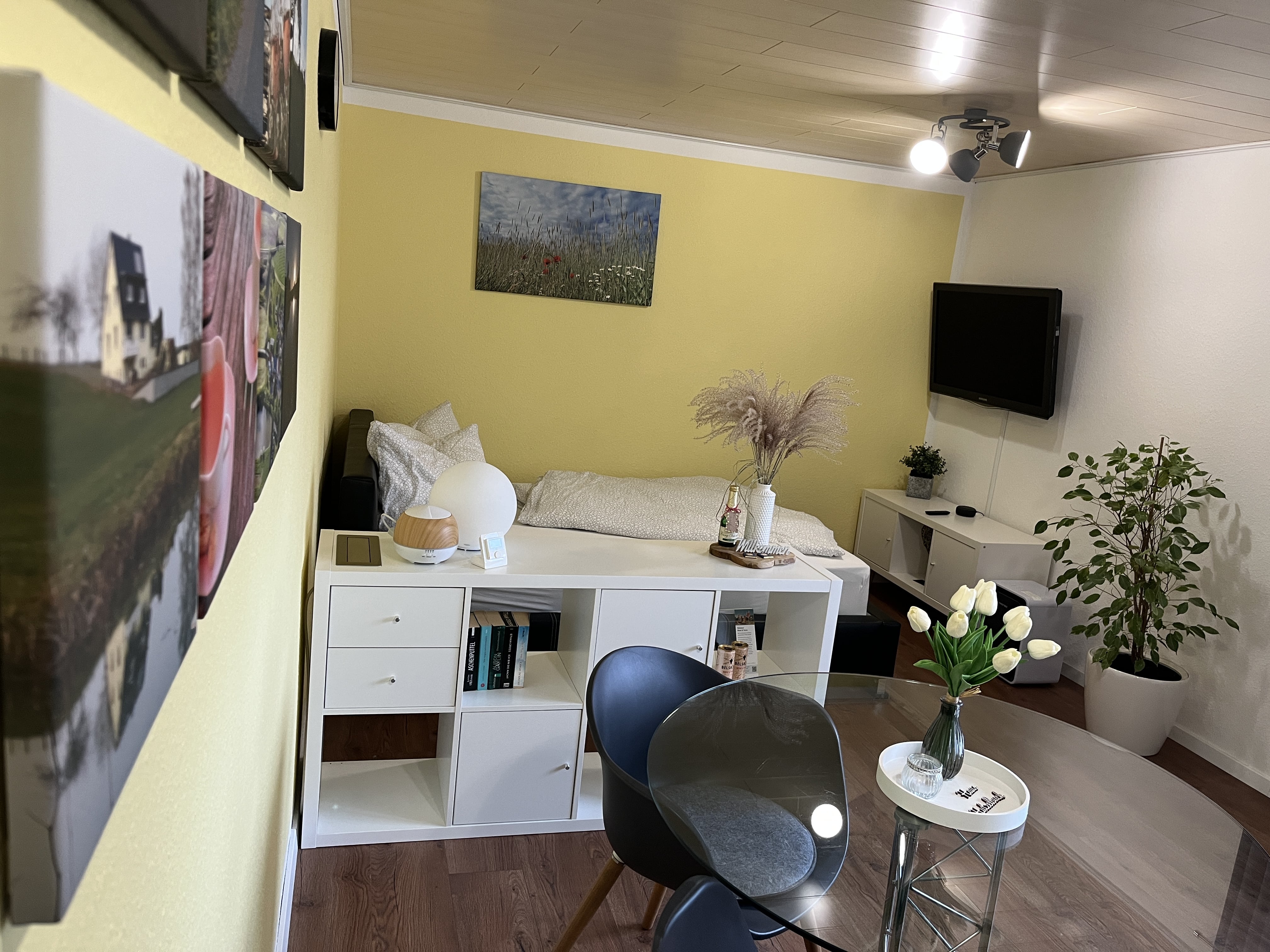 Bathroom:
Our bathroom is equipped with a shower and underfloor heating and has daylight. :)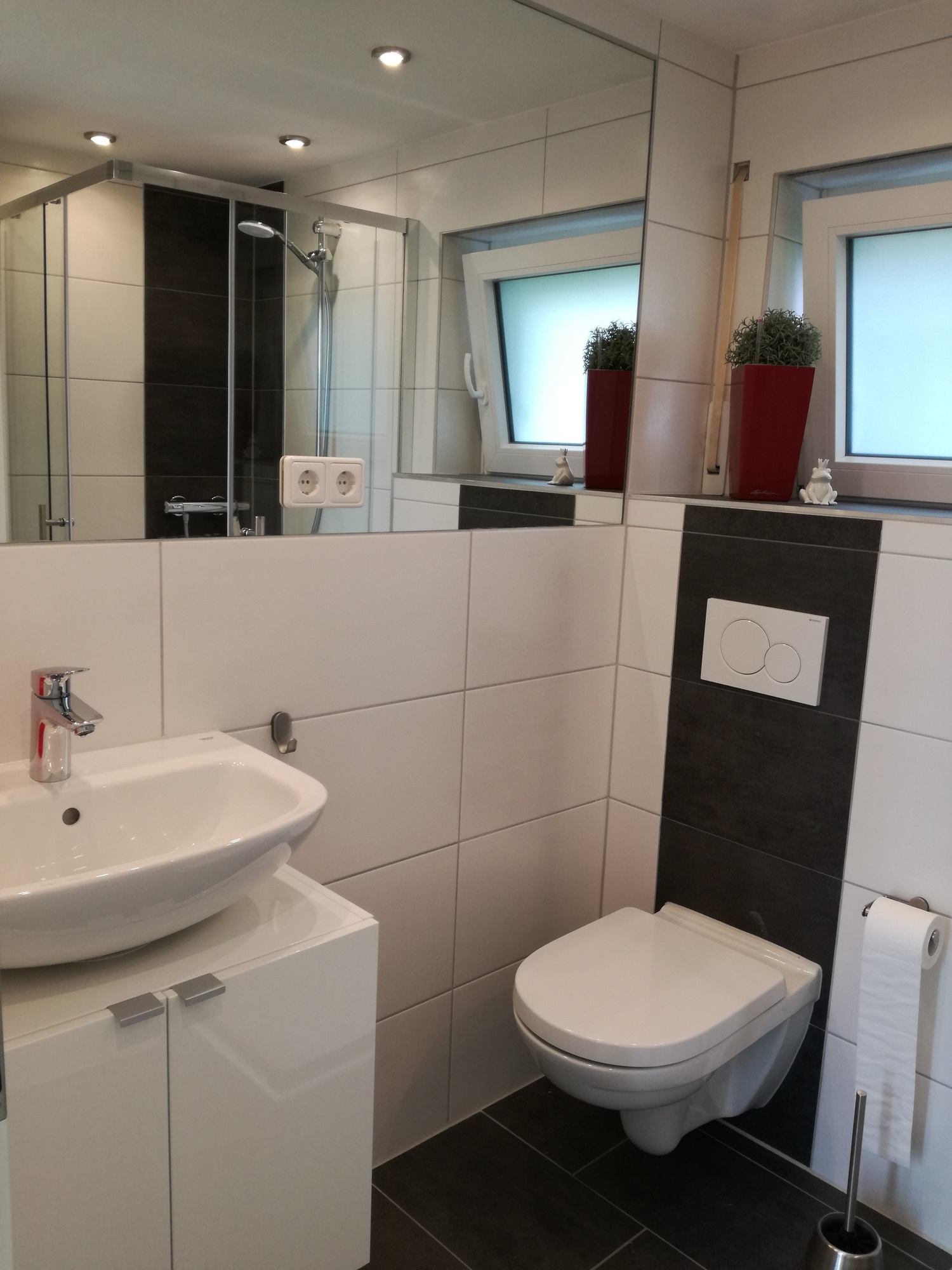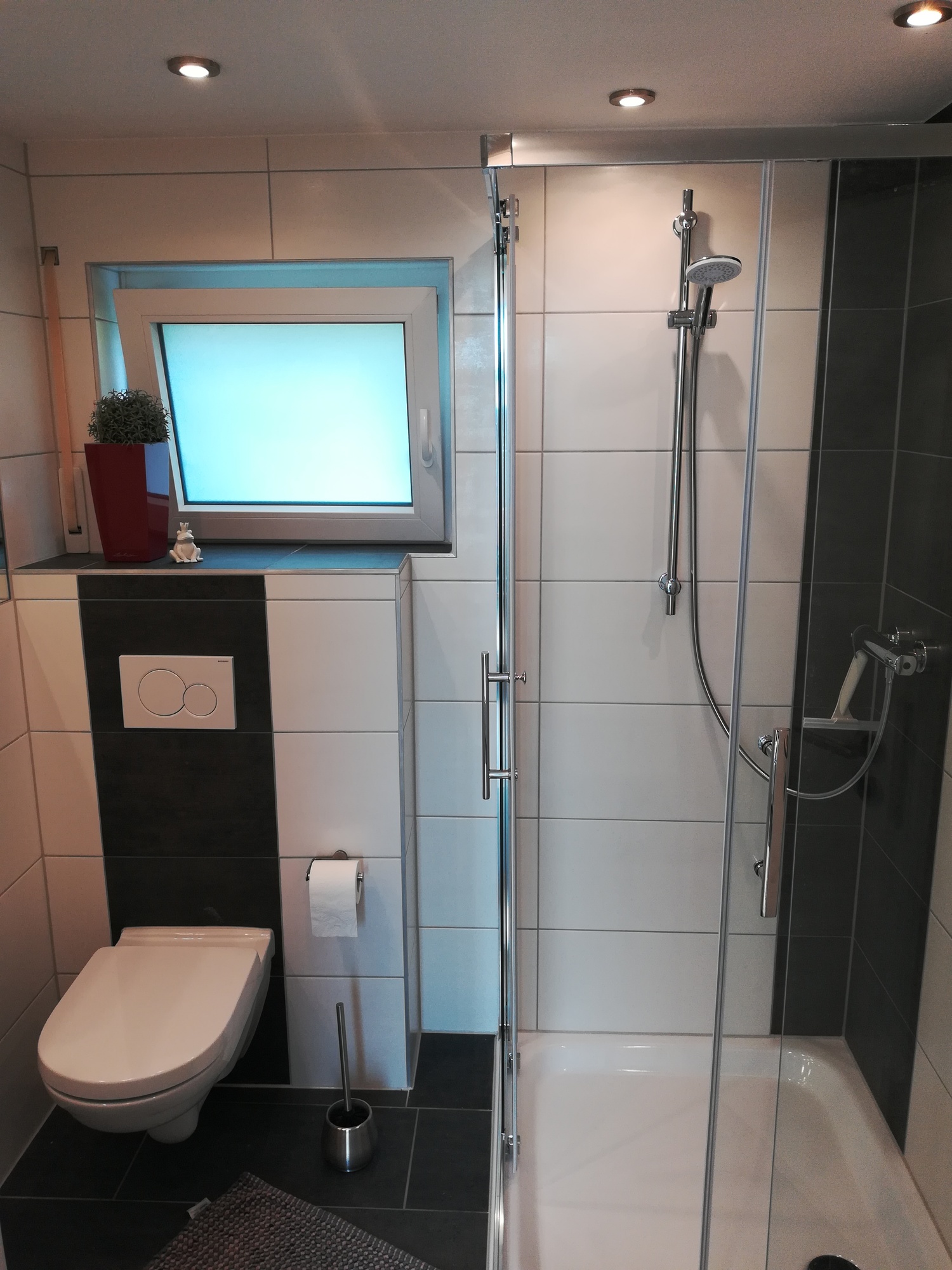 Entrance area: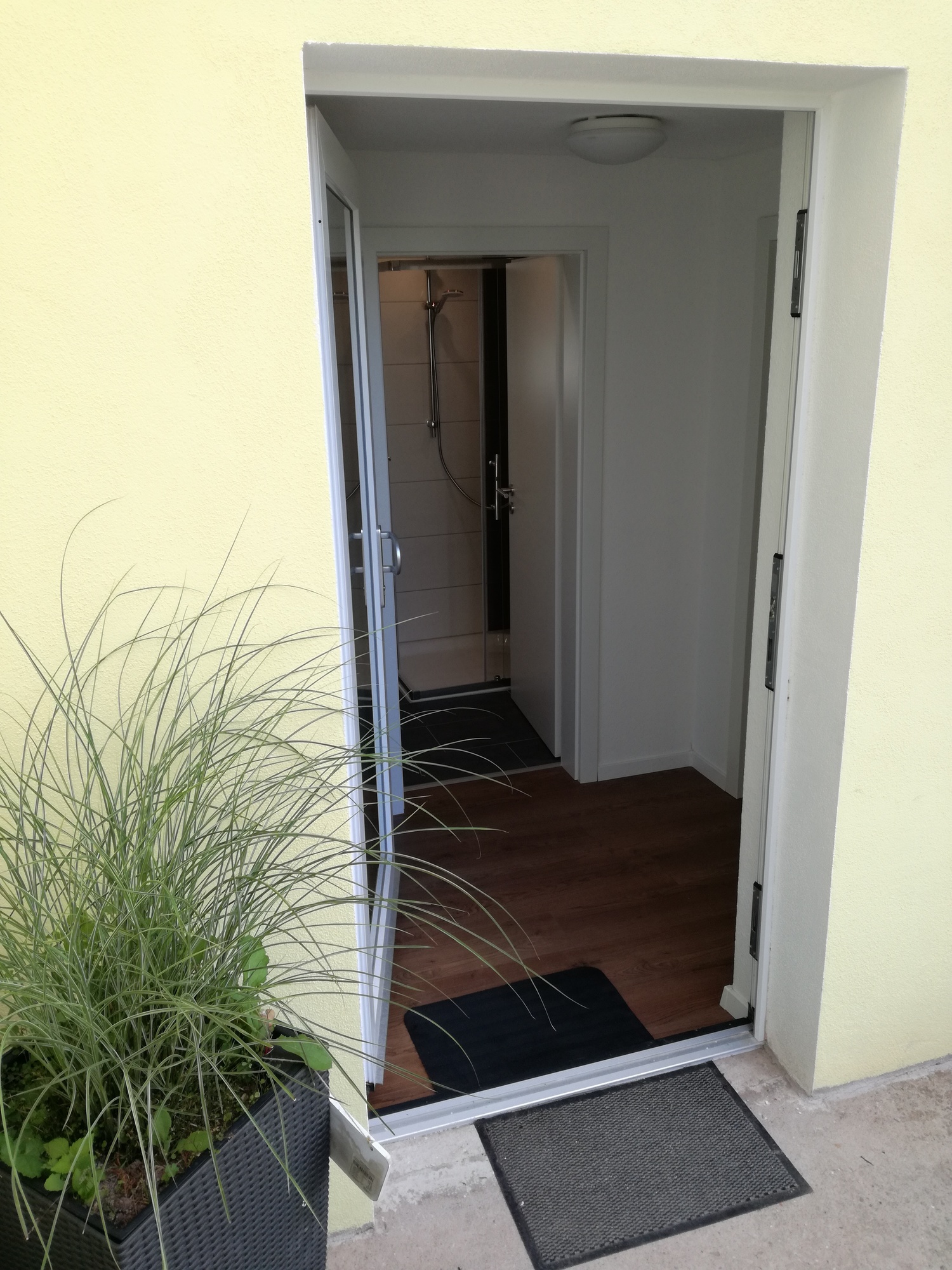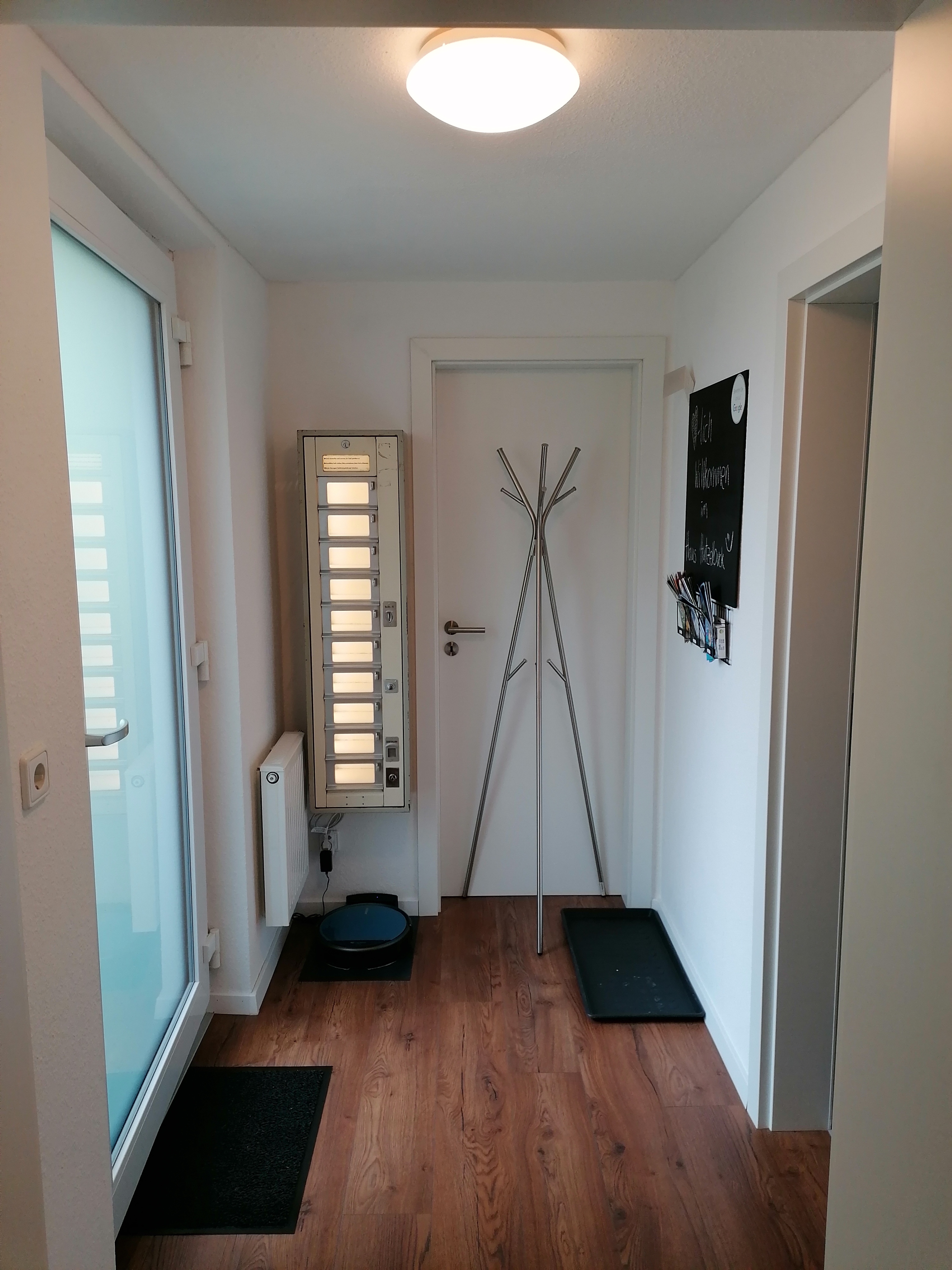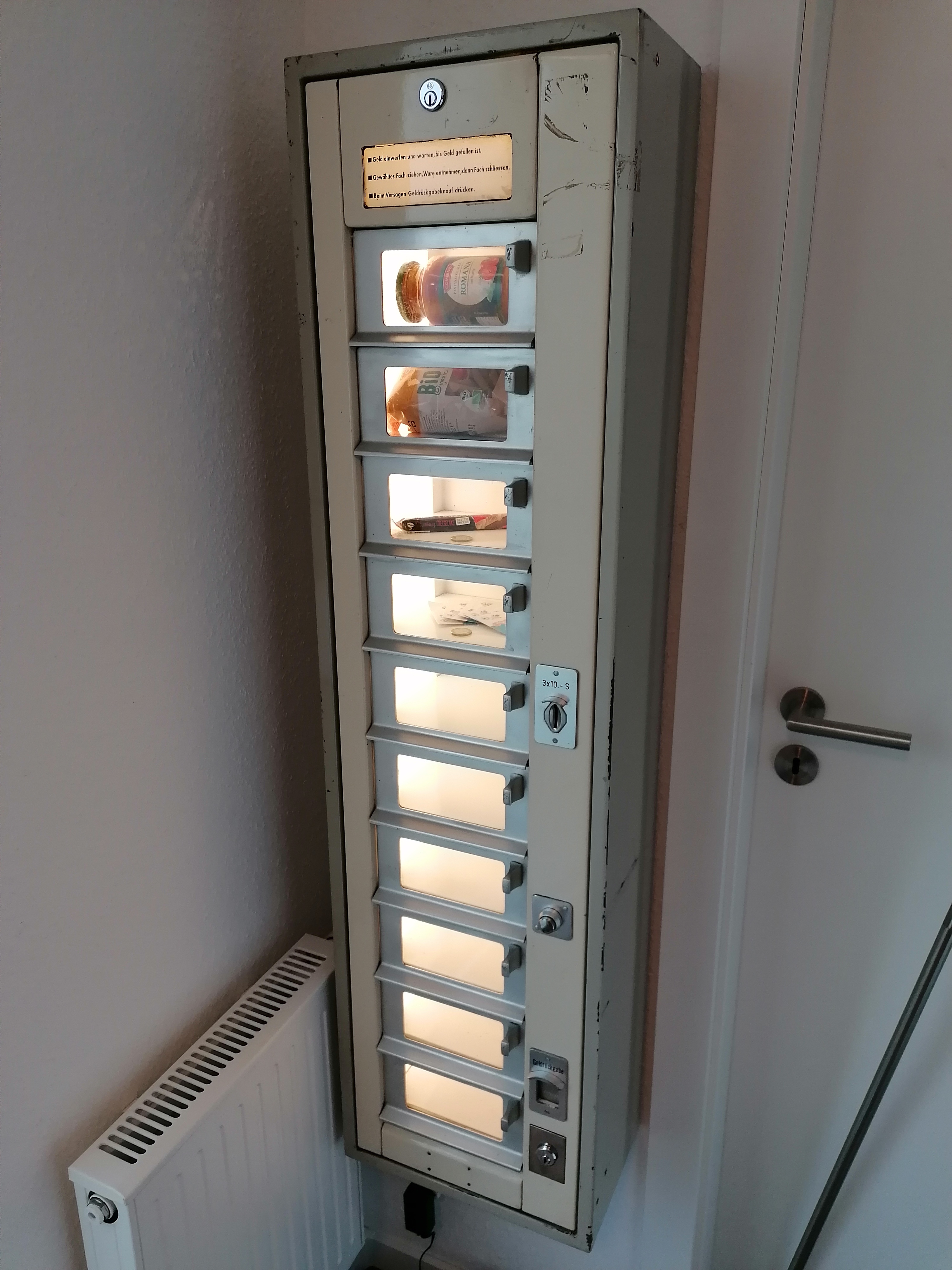 Outside:
Our fireplace including firewood and swivel grill can be used. There is also a small outdoor seating area. Our garden invites you to relax :)